16 October 2015, Brussels – Over 30 projects received expert advice from bioeconomy exploitation coaches at this month's ''Making more of Bioeconomy R&D Results'' conference, with participants expressing high expectations of beneficial impacts for the development of their research.
In total, 33 results from 31 projects within the Knowledge Base Bio-Economy (KBBE), funded by the European Union's Seventh Framework Programme (FP7), were presented at the event which was organised as part of the ProBIO project.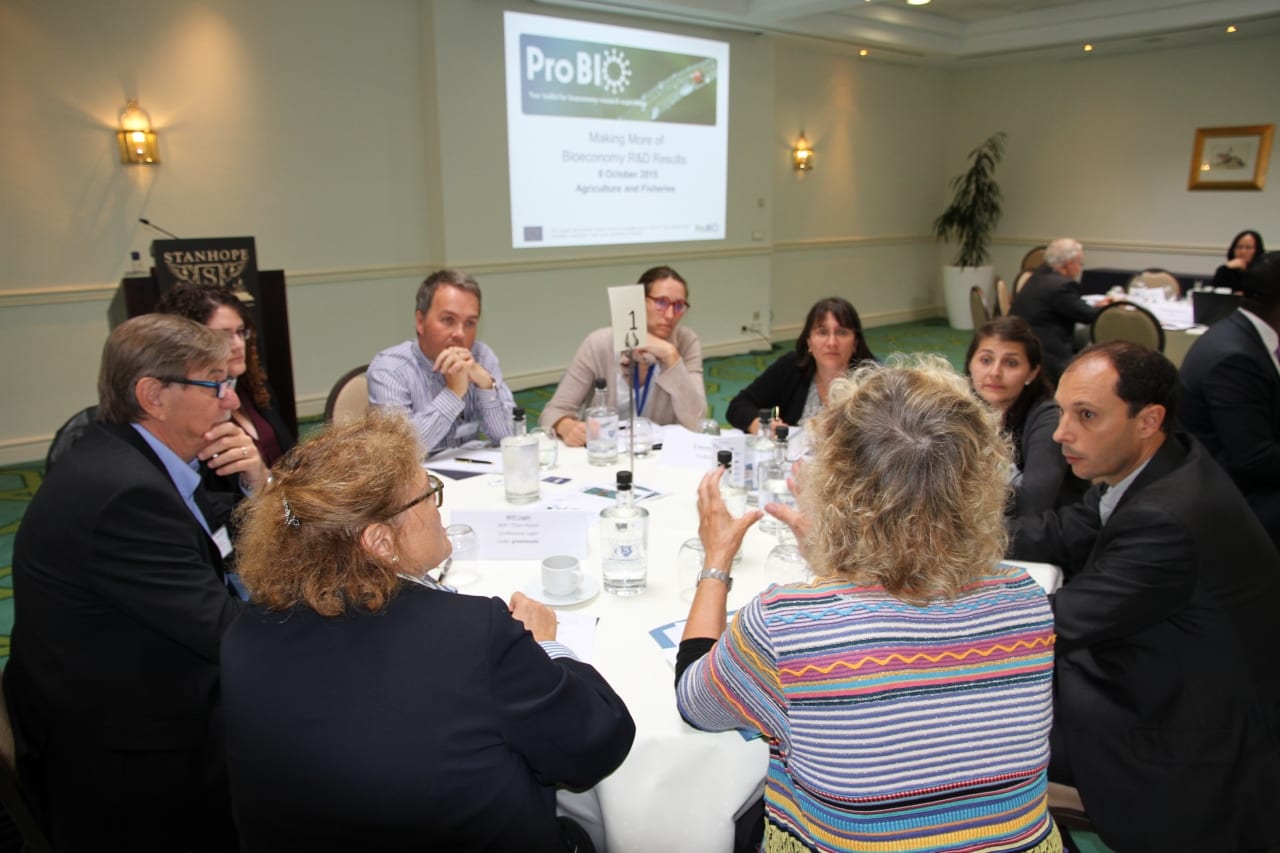 Participants reacted very positively to the event, an evaluation has revealed, with special praise for the innovative format. The 'elevator pitch' sessions provided a stage for more mature projects to receive advice from ProBIO experts on how to optimise exploitation strategies and bring their results to market. Round-table 'knowledge exchange' sessions showed that face-to-face discussion between different stakeholders can be fertile ground for generating ideas for further research.
Emma Bello, ProBIO manager at Greenovate! Europe, added, "The event was a fantastic opportunity to showcase and share the high quality research results being produced by EU funded projects. Participants were particularly enthusiastic about speaking to counterparts from different research areas."
The event attracted over 120 attendants across two days, bringing together researchers from the agricultural, fisheries, food and biotechnology sectors. The variety of participants made it a valuable networking opportunity for those in search of investors, industrial partners, or new consortia to further develop their results.
The ProBIO project is a part of a larger European Commission backed initiative to increase the exploitation of bioeconomy research at the EU-level, addressing the challenge of achieving a greater impact from the R&D results coming out of EC-funded projects.
To find out more about ProBIO, visit the website.