Buildings use huge amounts of energy and resources, both during their construction and through-out their life-cycle. As part of the ECOPOL ('Accelerating eco-innovation policies') project, LandesEnergieVerein Steiermark (LEV – the regional Energy Agency of Styria, Austria) has produced a guide for public procurement policies that stimulate uptake of sustainable construction and refurbishment.
Green public procurement for sustainable construction
Green Public Procurement (GPP) is the process by which public bodies take account of environmental considerations within the procurement process. In the EU, 16% of Gross Domestic Product (GDP) is spent by public authorities, making GPP a very powerful demand-side instrument that can help in the development of a green-focused private sector.
The size and complexity of the construction industry – accounting for 42% of the EU's final energy consumption and 35% of greenhouse gas emissions – makes it particularly challenging for policy-makers to reform. "The complexity of the construction sector calls for eco-innovative solutions, and green public procurement is a crucial driver of this process," said Christian Sakulin of LEV. "It gives eco-innovations the room for demonstration that is essential for their uptake." As public authorities are responsible for 40% of all purchases in the construction sector, GPP has huge potential.
The Handbook for Sustainable Construction
In order to assist regional policy-makers and municipalities to implement public procurement to boost sustainable construction measures, the ECOPOL handbook, 'Ökologisches Bauen und Sanieren in der Germeinde' (Ecological construction and renovation in the community) provides an overview of how the sustainable construction and refurbishment process unfolds, from idea to operation, outlining who is involved in each stage and what is entailed.
The handbook also provides evidence of the cost savings that can be made from sustainable buildings, and identifies that compared to conventional construction, ecological and energy-efficient construction can make savings of up to 20% of costs, with largest savings to be made in energy use and maintenance.
In order to unlock maximum resource savings, life-cycle performance must be taken into account, with building qualities such as accessibility, flexibility and refurbishment potential being increasingly important. Overall resource performance needs to be taken account of during design, building, maintenance, use and decommissioning phases. A huge number of factors therefore need to be considered, in order to ensure that GPP can be successful in boosting eco-innovation and thus sustainability uptake.
Services for public procurement
"Investment in sustainable construction may be higher than in the traditional industry, but these additional costs are compensated throughout the whole life-cycle of the building, through more efficient operation," said Sakulin. "The challenge is that the budget for construction and for operational costs is often not within the same department. The ECOPOL guide provides a well structured and easy-to-use tool for a holistic approach to public sustainable construction and refurbishment projects."
LEV has been active in all aspects of renewable energy and energy efficiency in Styria since 1982 and the building sector, as a major energy consumer, has always been an important focus. The ECOPOL guidebook and other experiences of the project will be the starting point of a new service for facilitating the public procurement process, bridging missing capacities for assisting in the growth of eco-innovative building solutions.
Accelerating eco-innovation policies
ECOPOL is a transnational partnership of the European Commission and eco-innovation programme managers in six European countries. The partners identify and test eco-innovation policy instruments to accelerate their uptake, with a focus on GPP, waste and recycling, and the internationalisation of SMEs.The project is mentioned in the Eco-Innovation Action Plan as a major tool for co-operation between the Commission and the member states.
Greenovate! Europe members in the ECOPOL consortium are LEV, Lahti Regional Development LADEC, and SP Technical Research Centre of Sweden.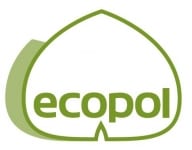 The findings of the ECOPOL project will be further examined at the ECOPOL conference in Athens, 22-23 October 2013.
For more about the handbook, or about Green Public Procurement, contact: Christian Sakulin or click to visit the LEV website