The European Commission has adopted the first work programmes of Horizon Europe, the bloc's new research and innovation framework programme.
In total €14.7 billion will be made available in the period 2021-2022, to help create a healthier, greener and more digital Europe.
More than 40% of this will be invested in research and innovation to support the European Green Deal and the Union's commitment to make the EU the world's first climate-neutral continent by 2050. These funds will support projects that accelerate the transition towards clean energy and mobility in a sustainable and fair way, help adapt food systems and support the circular and bioeconomy, maintain and enhance natural carbon sinks in ecosystems, and foster adaptation to climate change.
Next steps
The first calls for proposals will open on the Funding and Tenders Portal on 22 June, with first deadlines on 23 September. Information Days targeting potential applicants take place between 28 June and 9 July.
Greenovate! Europe is looking forward to develop high quality projects with its members and stands ready to support researchers, entrepreneurs and policy-makers to make a real impact!
Horizon Europe (HE) Main Work Programme 2021-2022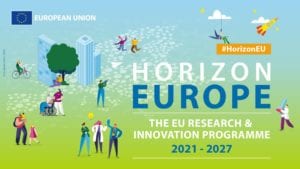 Funding